All who for some reason watch Russian television are people who are firmly stuck in the past.
If someone has been in a coma for the last 20 years, woke up now and turned on the TV, he can be sure that he has not missed anything. Everything that was relevant 30 years ago is still hawked by Russian TV viewers. Especially in terms of pop music, which is the lot of young people all over the world. On the contrary, on Russian television, the same "stars" resemble the driving museum of Madame Tussauds.
70-year-old beauties and beauties sing about love with inspiration, and an almost 50-year-old "youngster" is trying to hype on Yutu trends. 60-year-old nymphets mischievously pester veterans and stage invalids. 30 years in a row. The same faces. The same songs.
All this in a concentrated video usually comes on New Year's Eve. Let's just look at the passports of all these Blue Lights regulars. More precisely, the age of the participants in the programs "New Year's Eve on the First - 2020" and "Blue Light" on "Russia-1" is given here. (data for 2020).
Lev Leshchenko - 78 years old
Yuri Antonov - 75 years old
Alexander Buinov - 70 years old
Mikhail Boyarsky - 70 years old
Grigory Leps - 57 years old, Valery Meladze - 54 years old
Lolita (!) - 56 years old
Philip Kirkorov - 53 years old
Leonid Agutin - 51 years old
Angelica Varum - 51 years old
Sofia Rotaru - 72 years old
Nadezhda Babkina - 70 years old
Tamara Gverdtsiteli - 58 years old
Irina Allegrova - 68 years old
Valeria - 52 years old
Christina Orbakaite - 49 years old
The youngest - Alsou - 36 years old, peak of popularity - 1995
Oleg Gazmanov - 68 years old
Valery Leontiev - 71 years old
Nikolay Rastorguev - 63 years old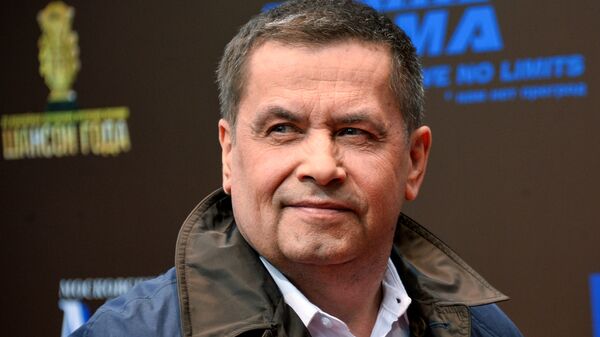 Larisa Dolina - 64 years old
Nikolay Baskov - 43 years old (generally a boy!)
Believe it or not, the repertoire of these "stars" on the "blue lights" is sometimes even older than the performers! At the same time, on the First, the next "Disco-70-80s" was diluted with humor of Urgant, Nagiyev and Guzeeva. And the show on "Russia-1" is generally the bottom. This is how it looked in 2014 and since then, little has changed. Is that Vladimir Zelensky who flashed in the frame became the president of Ukraine ...
Безудержное веселье. Блевотина от телеканала Россия.
Главное здесь то, что это полное отсутствие таланта, голоса, этот дефицит новых живых молодых людей нравится зрителям гостелеканалов. Вся эта ботоксная банда захватившая нашу эстраду country and more and more pulling it with them to the grave is the only thing they want to see. For decades, some transvestites have been fooled by phonogram, but they have never seen anything else and do not want to see anything.
20 лет один и тот же президент, двадцать пять лет одни и те же песни, пятьдесят лет одни и те же враги и сто лет одна и та же беспросветность.
See more ...